iPad 2 Song: Steve Jobs Auto-Tune Music Video
Steve Jobs sings a Jib-Jab styled Auto-tuned iPad 2 song! Must watch!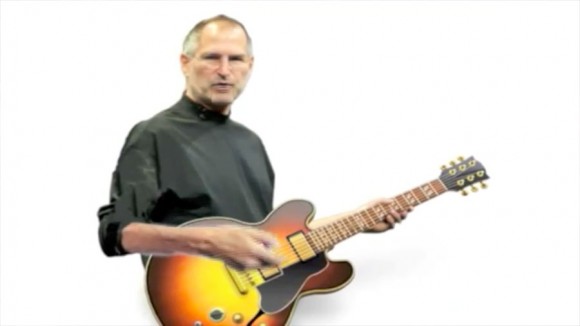 Video: Auto-Tune Steve Jobs iPad 2 Song!
"It's called the iPad 2, all new design for you!" An auto-tuned Steve Jobs sings iPad 2 song! The Apple CEO even does the one man garage band! Inspired by Garageband demo of iPad 2 keynote. Hotter than Beatles on iTunes?
Video created by iTunedSteveJobs, who just launched a new web site, using "songwriting, tech news, and humor to transform the seemingly simple into entertaining audio/visual masterpieces."
PS. Oh, iTunedSteveJobs' previous Steve Jobs iPhone Keynote Auto-Tune video is like digital wine, the more times you watch it the better it becomes. Check it out if you haven't.

Related Posts