iPad 2 + Smart Cover Fridge Magnet, Win or Epic Fail?
iPad 2 and Smart Cover magnet on refrigerator door. Soon to be seen on Failblog?
iPad 2 + Smart Cover Frige Magnet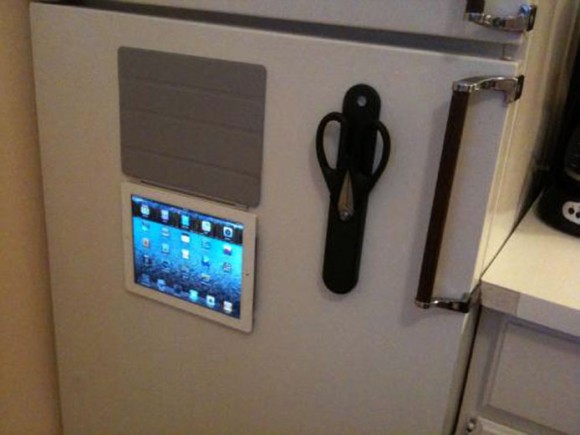 Looks easier than kitchen iPad install, but how well would it work? Comment by GeekLawyer on the iPad 2 fridge magnet:
Oh, cool. Great use – maybe keep recipes on there?

Like a recipe for disaster!!!
Do you think iPad + velcro would work better?
via mr forums

Related Posts