iPad 2 Smart Cover: Apple Video
Wondering how iPad 2 Smart Cover works? Short 30 second Apple official video shows.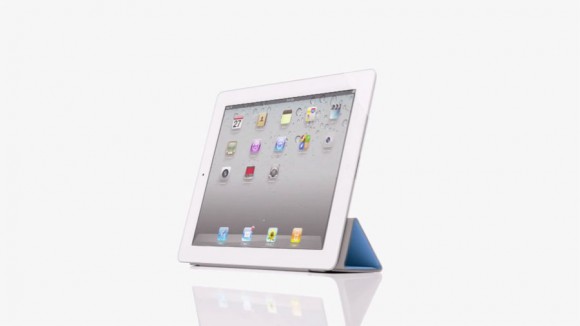 Video: iPad 2 Smart Cover
The Apple iPad Smart Cover adheres to an iPad 2, with hidden magnets. Here's how it works:
Smart Cover protects, folds, and forms an iPad stand. Built in magnetic sensor also turns an iPad on and off depending on the cover position. Magical.
Expected to be available in Apple Store and to order on March 11, 2011. Prices for iPad 2 smart cover:
iPad Smart Cover – Polyurethane, Gray, Blue, Green, Orange, Pink: $39.00
iPad Smart Cover – Leather, Cream, Tan, Black, Navy, Product Red: $69.00

Related Posts