iPad 2 Offers HDMI 1080P HD Video Mirroring Output
Apple introduces new 30-pin to 1080P HD HDMI iPad 2 video display adapter!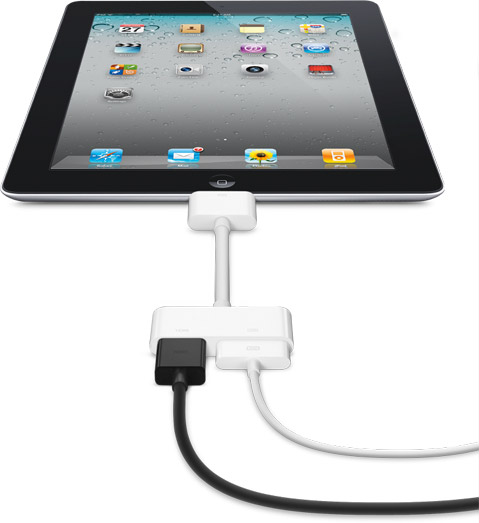 iPad 2: HDMI 1080P HD Display Output Accessory
Original iPad can play 720P videos, and with 2010 iPad accessory, can output perfectly for standard office projectors at 1024 x 768 resolution. You can also upscale with this original iPad HDMI adapter.
iPad 2 now does more, outputting 1080P HD videos:
HDMI mirrored video output, up to 1080p
Works with photos, videos, & all apps
No setup
Charge your iPad
Mirrors home display
iPad 2 HDMI Video Output Accessory Price
Perfect for iPad in enterprise, works in boardroom, class room, and living room. Apple Digital AV Adapter, works with up to 1080p for iPad 2, and up to 720p for iPad, iPhone 4, and iPod touch (4th generation). Price for the iPad 2 HDMI video output accessory is $39. Expected to be released with the iPad on March 11, 2011.

Related Posts