iPad 2 Glass: Thinner, Lighter, Stronger
Compared to original iPad, iPad 2 is lighter, display is 27% thinner, and it's supposed to be stronger as well! Test video.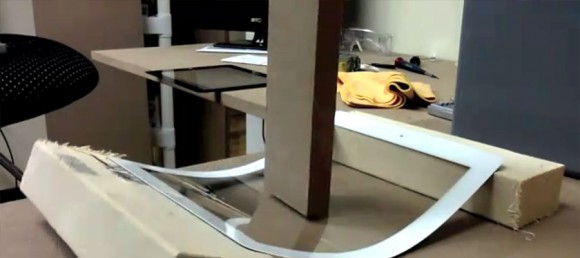 Video iPad 2 Glass Test: Thinner, Lighter, Stronger
iPad 1 weight 143.9 grams and iPad 2 weight 118.6 grams. Majority of the weight reduction is from the glass. So would a 27% thinner glass make it more fragile?
Comparison test of original iPad glass and iPad 2 glass. ipad 2 glass survived 1″ and 2″ bend under this test condition! Note that glass of original iPad can also be bent to a certain degree without breaking, but the iPad 2 is even more flexible, which means the iPad 2 glass is less likely to break from certain kind of impacts.
A 2011 MacBook Pro with HD cam was used as a camera that filmed this iPad 2 glass test video.

Related Posts