Infinity Blade Releases Free Content Pack #2 Download
Infinity Blade, an iOS exclusive game demoed on the iPad 2 Apple Keynote, just added more content. Bonus: currently on sale for 50% off!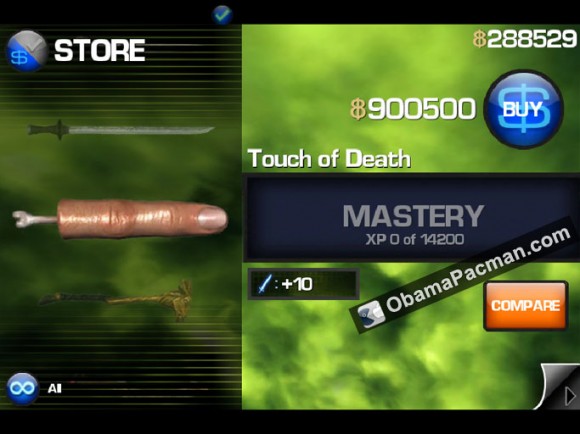 Download Infinity Blade Content Pack #2
Innovative iOS game Infinity Blade (review) provides amazing graphics and action packed fencing / boxing style game play. Apple was so impressed by the amazing looking game (originally named "Project Sword") CEO Steve Jobs presented in an Apple keynote.
Infinity Blade Content Pack #1 download, with xMas inspired helm, was released in December. This week, content pack 2 adds 10 new enemies, 30 new items, multiple character slots, new achievements, and ability to continue to build characters / re-master any item.
Items include the funny "Touch of Death" (LOL), GI Joe inspired helm "The Snake," Cupid Holiday Helm, and Super Bowl championship inspired ring "Gridiron." This update also seems to fix the too-small touch area for the money bags (grab them during cutscenes or while looking around). Enemies are now more challenging.
Download now: Infinity Blade [App Store] is regularly $5.99, current under limited time 50% off sale for $2.99. It's an Universal app. Works on iPad, iPad 2, iPhone, and iPod touch.
It is the first mobile game powered by the beautiful Unreal Engine 3. Free Infinity Blade content pack #3 download is expected in a couple of months.

Related Posts