Hungary Politician Writing Constitution on iPad
Hungary politician Jozsef Szajer: new Constitution being written on my iPad.
József Szájer Writes Hungary Constitution on iPad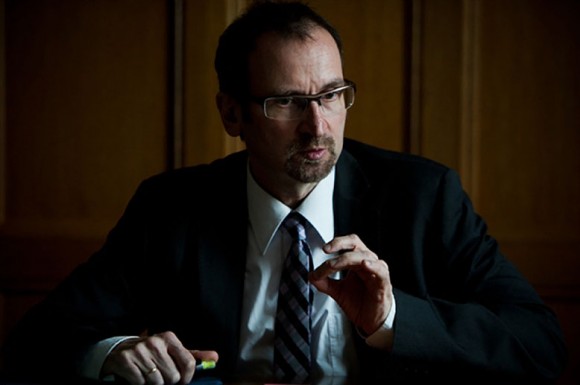 József Szájer, a Hungary's ruling party lawmaker in the European Parliament, said in a blog post:
Steve Jobs will surely be happy when he gets word that Hungary's new constitution is being written on an iPad, actually my iPad… The best is I don't have to wait for minutes to turn it on, like with a normal laptop. I can open it anywhere and can take advantage of every minute. It's a miracle!
Post-PC world, the future is now!
Translate the blog post into engrish (bad English) on a Snow Leopard by simply dragging the URL to Translator Free [Mac App Store].
via cultofmac

Related Posts