Epic Win: Funny iPad 2 Parody Video Promotes Real Product!
Mission Impossible: Can one man transform into four Apple senior executives for an iPad 2 parody of an actual product?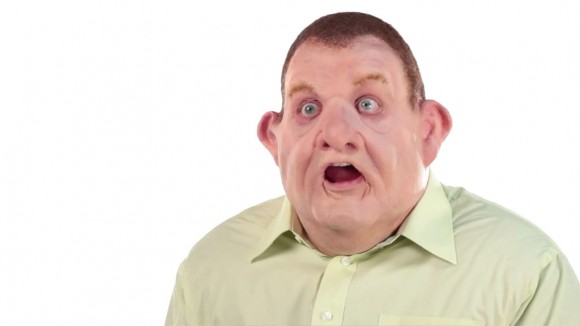 Video: Orabrush Funny iPad 2 Parody
A parody of Apple iPad 2 walkthrough video that is actually funny. You can even use the product with Facetime on iPad 2! And amazing:
"Every person in this video is the same person."
Just like Mike Myers portrays both Austin Powers and Doctor Evil, actor Austin Craig performs as Apple execs: Jony Ive, Michael Tchao, Scott Forstall and Bob Mansfield. (And more!)
Outtakes / Behind the Scenes: iPad 2 Parody Video
Brief behind the scene, makeup session, and outtakes of this funny iPad 2 spoof. Sir British Accent describes: "This pretty well ensures that I'll never be an Apple spokesperson." There's even something about "saving civilization as we know it."
Hilarious. Funnier than the Doritos iPad spoof?
Via Macenstein, who describes the video as having "more makeup than Snooki."
So, is this video funnier than the atomic orange Snooki colored Doritos iPad tablet spoof?

Related Posts