DIY iPad 2 Plasticine Stop Motion Claymation Video
Published on March 30th, 2011
Written by: OP Editor
Can't find the new Apple tablet? Make a real Plasticine iPad 2 with multi-touch!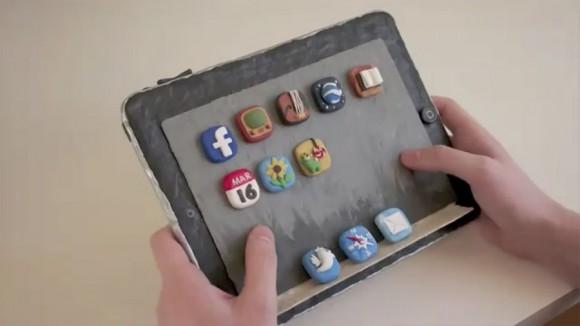 DIY iPad 2 Stop Motion Claymation Video
This new iPad 2 has everything! Claymation Maps, Cut the Rope [App Store], Garageband [App Store], and it's totally multi-touch!
Music, 'plasticine song' is created with Musicshake [App Store, on sale for $1.99]. Although the app reviews are not great, the network-based music creation app works fine on OP's iPhone 4 with iOS 4.1.
'Plasticine iPad!' stop motion iPad 2 video created by Ukrainian illustrator and web designer, currently based in Moscow, Russia, Svetlana Shokhanova. It looks to be a project done at the British School of Design ("британская высшая школа дизайна")
via user interface designer Chris Wallace
Related posts:
Share or Save

5 Responses