Bertrand Serlet: 'Redmond, Start Your Photocopiers' [Video]
Apple's senior vice president of Software Engineering, Bertrand Serlet, is moving on. But who is he? Funny Apple WWDC Tiger Keynote video on Vista shows.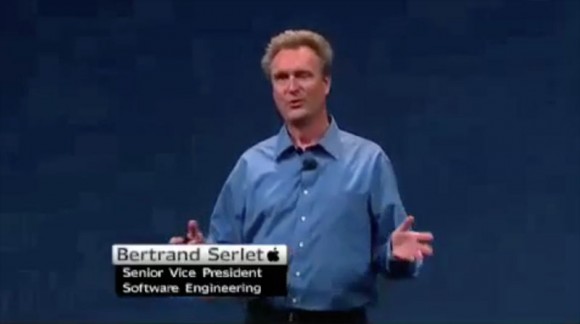 Video: Redmond, Start Your Photocopiers
Steve Jobs brings Serlet to stage and Bertrand Serlet's funny 'Redmond, Start Your Photocopiers' Apple Keynote at 2006 WWDC. On Windows Vista's superficial copy of Mac OS X Tiger. Oh and there's something about Elvis impersonators.
Sounds a bit like Arnold Schwarzenegger making fun of Microsoft Windows don't you think?
"If you can't innovate, you imitate, but it's not quite as good as the original." – Bertrand Serlet
Microsoft tried to copy the appearance, but similar to a cheap knockoff, Redmond photocopier cannot produce the same substance or the same usability as OS X. Windows 7 continues to copy Mac OS X.
Video: Vista Did Not Copy Mac OS X, NYT David Pogue
But is Bertrand Serlet correct? Here's proof from New York Time's David Pogue that Microsoft Windows did not copy Mac OS X:
Bertrand Serlet is so wrong at the Apple WWDC Tiger Keynote. ;)

Related Posts