Banksy Angry Birds Graffiti!
Iconic Banksy graffiti, "Flower Thrower," meets popular iPhone game Angry Birds.
Banksy Flower Thrower Graffiti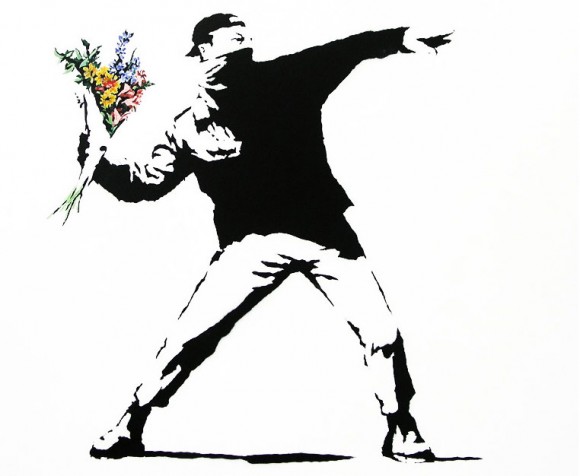 Banksy's original "Flower Thrower" graffiti.
Banksy Angry Birds Graffiti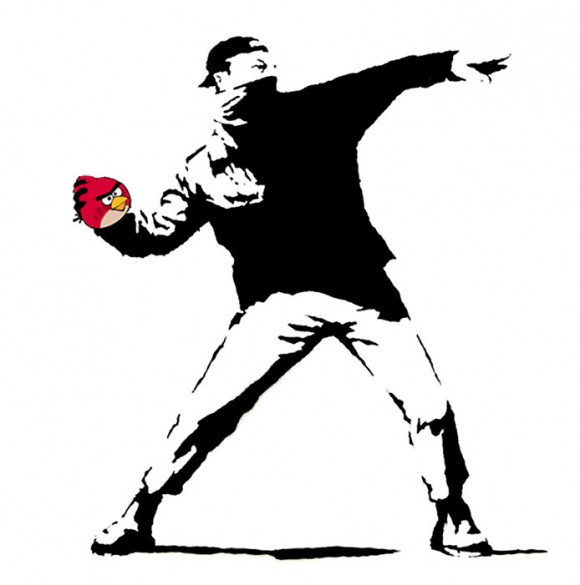 Bansky meets Angry Birds. Is it art? Do you think it's a commentary on App Store vs. Soviet Model?
The world would be a better place, if only we can throw Angry Birds plush toys at each other and learn from the Angry Birds peace treaty.

Related Posts