Apple Store MacBook Air Balloon, Part 2: Powered On! [video]
By popular demand, here is a re-visit of the ultra-portable "flying" Apple MacBook Air balloon, video close up.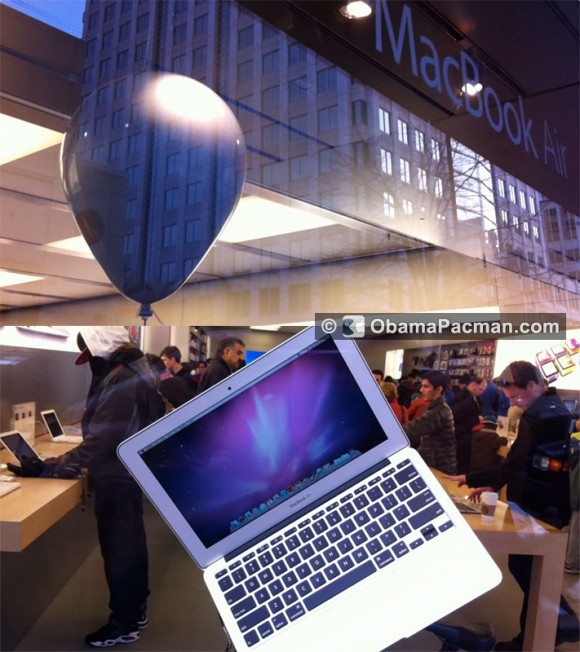 ObamaPacman's original MacBook Air Balloon video is close to getting quarter-million views!
Video: MacBook Air Balloon "Flight"
Many of you asked for more details. So here's the revisit of the incredible, magical, floating SSD computer from Apple. It is even POWERED ON while attached to a balloon:
The MacBook Air balloon material is like a bouncy exercise ball, maybe even tougher. It's filled with helium or air.
MacBook Air Balloon Flight Myth?
So, some people questioned: can the MacBook Air fly? Can a helium balloon hold a laptop computer in air? Is it impossible?
It's funny to see people geek out and discuss how much helium is required to bring a laptop to flight. No duh. Too bad folks didn't check out our original MacBook Air balloon story with photos, which shows the Apple Store balloon tether. A bit silly for some people to "debunk" what's clearly visible. (And yes, we mentioned Mythbusters in the original article).

Related Posts