Apple Posts iOS 4.1 Source Code Components!
Apple releases iOS 4.1 source code to Apple OPEN SOURCE library. Where to download.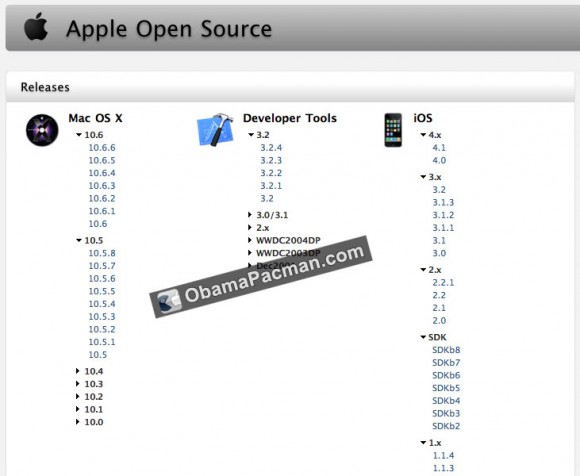 Apple iOS Source Code Components
Well, all other companies are copying Apple iOS anyway, so why not open source it?. Maybe Apple is saying the wanna-bees are not copying it right?
Apple Open Source library contains All versions of Mac OS X, Developer tools, iOS SDK and iOS 1.0 to 4.1. From the look of it, Apple will add older version of iOS in time. Apple is also behind webkit, the engine behind modern web browsers such as Safari and google Chrome. Apple is so closed and proprietary isn't it?
Update: Macrumors Arn notes that it's not the actual iOS source code, but just the open source components that are used, so you can't build iOS with those.
Download Apple iOS Source Code Components
To download Apple iOS Source Code components, go to opensource.apple.com
via @chpwn

Related Posts