Apple Official iOS 4.3 Release Date
When is iOS 4.3 going to be released? Today, tomorrow? BGR and Loopinsight "reports" some sketchy dates. ObamaPacman explains why their link bait articles are wrong.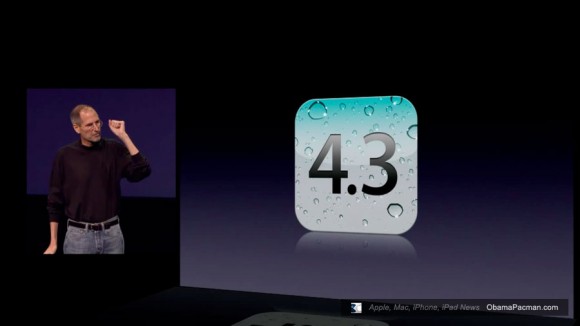 Fiction: iOS 4.3 Release Date
iOS 4.3 is going to be released today March 8 at 10am PT! – Boy Genius Report (BGR).
iOS 4.3 is going to be released tomorrow March 9! – Loopinsight
Seriously, who reports this shite?
Apple: iOS 4.3 Release Date
In reality, Apple iPad 2 Keynote announced that iOS 4.3 official is coming on March 11. Boom, here's the piece of video:
"iOS 4.3 will be a free download on March 11, it supports all iPads, GSM iPhone 4s, iPhone 3GS, and 3rd and 4th generation iPod touch." Official word from Apple SVP iOS Software Scott Forstall.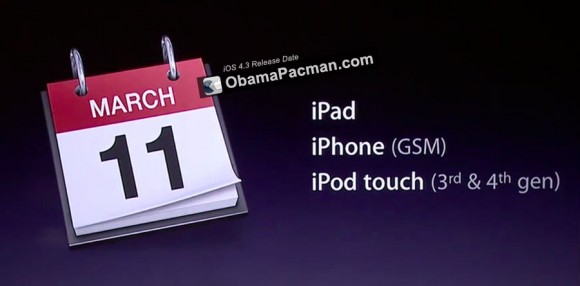 It's one thing to speculate if Apple didn't announce anything, but why are sites reporting against Apple's official word? FAIL. And no, we are not linking to the link bait articles.

Related Posts