Apple iPad 2 Online Orders Extends to 2-3 Weeks
Apple Store iPad 2 online orders started earlier this morning. Five hours later, the delivery date is already pushed way back to 2-3 weeks. High demand?
iPad 2 Launch: 3 to 5 Days Ship Time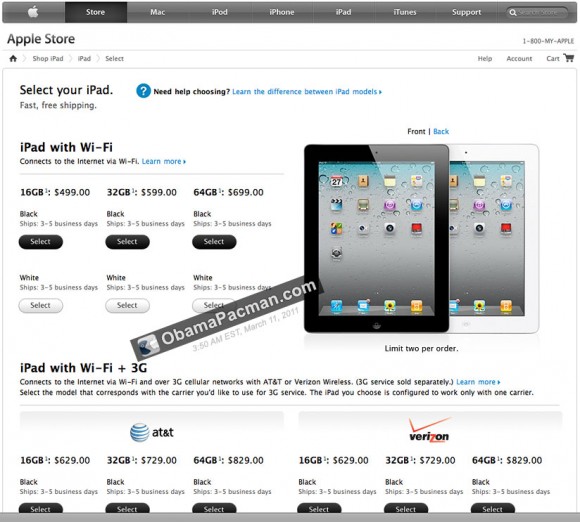 When Apple started iPad 2 online orders slightly earlier than 1AM PST (4AM EST) this morning, the shipping time was 3 to 5 days.
iPad 2 Order Backlog Extends: 2 to 3 Weeks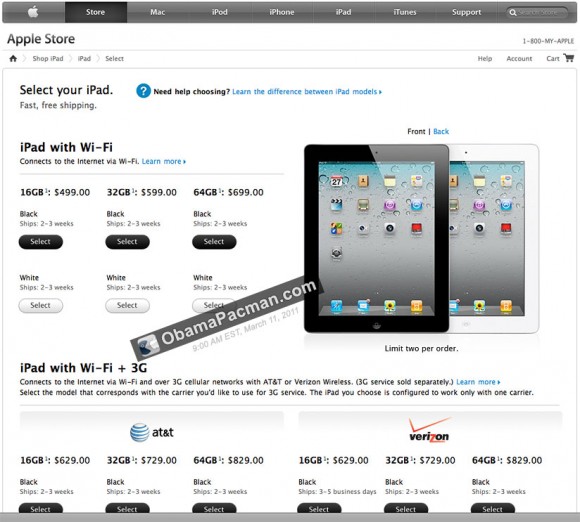 Five hour later, at 9AM EST, the ship time of every model of iPad 2 is now to 2 to 3 Weeks. Better order now from online Apple Store if you want to get the new iPad 2 delivered in March.

Related Posts