Apple Improves Firmware Security for MacBook Pro + MacBook Air
New 2011 thunderbolt MacBook Pro + latest 2010 MacBook Air has improved firmware security.
Mac Firmware Password Boot Security
Apple computers can set up firmware password, requiring a password to boot alternative drives or partitions. It prevents kids and casual unauthorized users from booting to an external drive or install disks. However, current version is rudimentary and can be bypassed by the knowledgeable. But looks like the new 2011 thunderbolt MacBook Pro and 2010 MacBook Air "balloon" now provide improved protection.
New Mac Firmware Security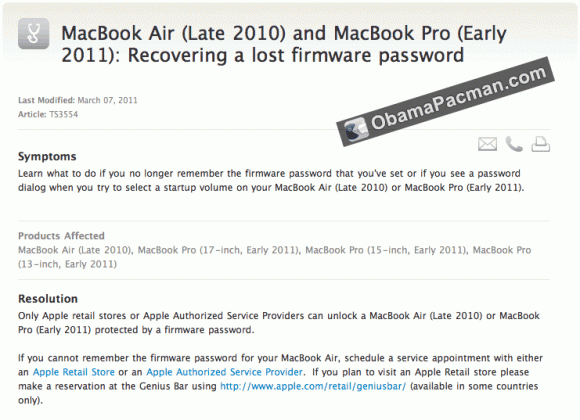 A new Apple support document indicates that:
"Only Apple retail stores or Apple Authorized Service Providers can unlock a MacBook Air (Late 2010) or MacBook Pro (Early 2011) protected by a firmware password."
This improved security feature means a stolen Mac with firmware password is less likely to be wiped and resold. Good news for Mac owners.
Do you think Apple should implement something like this for iPhone / iOS?
Even with the free Find my iPhone service helping recover some devices, would an iOS firmware password cut down iPhone mugging?
[apple support knowledge base via macnn]

Related Posts