Angry Birds Developer: Apple App Store vs. "Soviet Model"
A day before Apple iPad 2 keynote, Angry Birds developer Rovio contrasts Apple innovative App Store openness vs. "carrier-dominated Soviet model."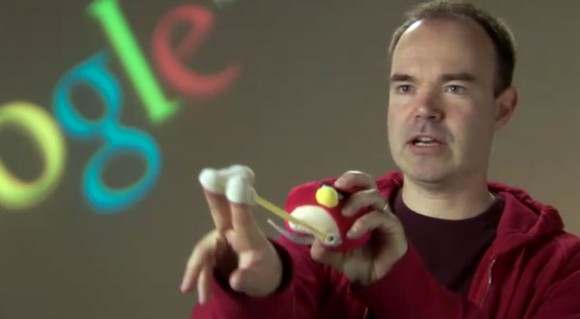 Sluggish competitors have been trying spread the uninformed myth that Apple's market-leading App Store as a "walled garden." So, does Apple offers no choice? Developer of Angry Birds reminds us how Apple changed the mobile software industry in reality.
"We really have Apple to thank" for creating the App Store to begin with, Rovio CEO Peter Vesterbacka spoke at this week's Game Developer Conference (GDC).
Angry Birds is the 52nd title made by the formerly obscure Rovio. The company has been making games since 2003 on various mobile platforms. But Rovio has not seen any wild success until Angry Birds was released in the Apple App Store for iPhone and iPod touch in 2009. It was first a hit in its home country of Finland then it went viral.
Apple iOS App Store vs. Carrier Soviet Model
Rovio CEO explains that the App Store allowed them to get away from the "carrier-dominated Soviet model."
Before Apple's App Store popularized consumer choice of a variety of mobile software, carriers didn't want 25 poker games, but wanted only one "good" one. But instead of capitalistic choice, the cell phone makers decides whats the one "good" game in a genre.
The old carrier based method is similar to Finland's old neighbors, the Soviet Union determined: You didn't need 25 kinds of toothpaste. One would do, and it didn't need to be particularly good – people would use it anyway, since they had no choice. Reported by Loopinsights, according to Vesterbacka.
App Store Success
Apple also allows low pricing on the App Store. Remember the time when a single ringtone costs $3 due to carrier monopoly? Apple App Store opens the market for developers to sell their software at any price, even for $0.99 or free.
Rovio has sold millions of copies of Angry Birds at $1 [itunes link] for iPhone on the App Store, making enough money to add additional levels, new birds, and other content for free for existing owners of the App. Even though Angry Birds is conservative with in-app purchase (it has one: the Mighty Eagle), about 40% of owners bought it. It even sold 2 million Angry Birds plush toys.
All in all, a great success story on how the Steve Jobs iPhone Keynote changed the world, one industry at a time.
loopinsight via cultofmac

Related Posts