1984 Mac vs. 2007 PC Video: "Still Loading"
1984 Mac vs. PC with better "specs." Parallels iPad 2 vs. Xoom benchmarks.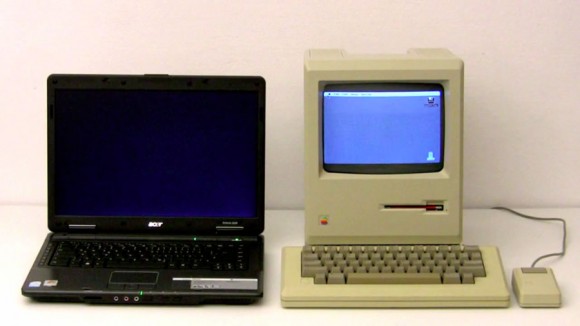 Video: 1984 Mac vs. 2007 PC with Better Specs
Mac vs. PC: The PC has better specs on paper, therefore it's better, isn't it?
2007 PC vs. 1984 Mac
1.73 GHz vs. 8 Mhz
2 GB vs. 128 KB
SATA vs Floppy
32 Bit vs. 16 Bit
OS on HD vs. OS on floppy and in ROM
Still loading vs. Ready
The benchmark showing "what sucks on today's PCs." Does it have something to do with bloatware known as Windows?
iPad vs. PC / Android Tablet
In related news, recent tests showed that the new iPad is faster than Xoom, the Android tablet with nominally "better" specs and PC-like performance.
via youtube

Related Posts