World of Goo: iPad Sale Beats Mac, PC, Linux, Wii, & Xbox
Only months after its iOS release on iPad, physics puzzle World of Goo developer has some impressive news on their App Store success.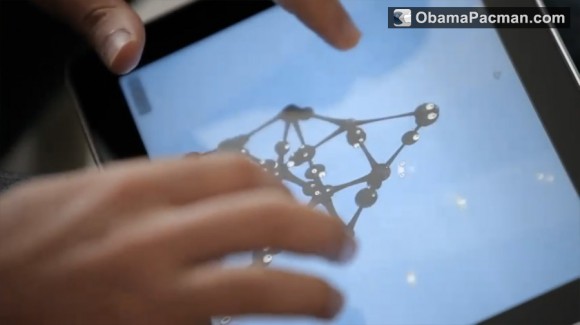 World of Goo iPad App Development Time
On how long it takes to make World of Goo for iPad. Ron Carmel from 2D Boy told ObamaPacman:
"took about 6 man months, i think."
iPad App Best Selling, Better Than Console & Computer Versions
It turned out that compared to "established" console and computer platforms that have many years (DECADES, in some cases) to build up an install base, a great developer can be more profitable making an App Store title for iPad, iPhone, and iPod touch. Even for the Apple iPad – still under one year old!
World of Goo [App Store $4.99 Universal] developer 2D Boy describes the app's successful sales:
"So far, the iPad version is by far the fastest selling version of the game, both in terms of number of units sold and in revenue generated… What makes this even more amazing is that this is a two year old game released on a platform that is less than a year old. The iPad doesn't have the benefit of an install base built up over several years."
To put in another way, App Store kicks Mac, PC, Linux, Wii, & Xbox arse. Keep in mind that World of Goo is also developed for Apple's advanced platform by adding iPad exclusive multi-touch, not just a mindless port without using advanced iOS technology.
App Store Price Erosion Myth
2D Boy also discusses the myth of App Store "Price Erosion" as bad for developers:
"If a game earns 50% more revenue at a lower price point, it's a pure win situation as the developer makes more money AND more people get to enjoy the game. And if those two things are true, does it really matter what the sale price is?"
Turned out that Apple's iOS App Store is a PURE WIN situation, who would have knew?
World of Goo: App Store Business Plan
If any of this sounds interesting, check out the full 2D Boy iPad launch article on World of Goo game business plan, design, promotion, pricing, release timing, plus rank and revenue. Great read for iOS developers.
Download World of Goo: [App Store Universal $4.99]
Update: iPad version upgraded to universal app, supporting iPad, iPhone, and iPod touch. Also added iPad development time section.

Related Posts