Windows Phone 7 iPhone Theme: Perfect Theft Deterrent?
Do you think Jony Ive and Steve Jobs did a double facepalm when they saw the Windows 7 iPhone theme?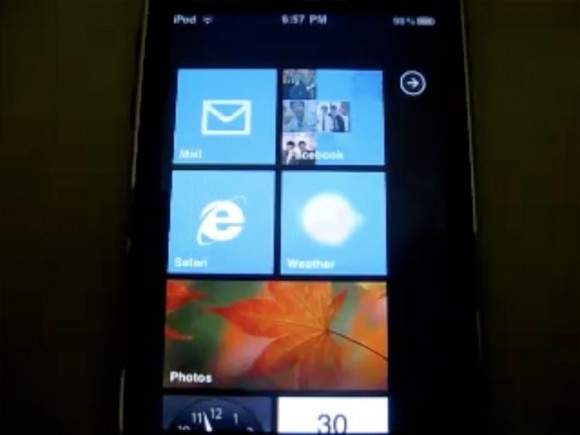 Video: Windows 7 iPhone Theme
We know from the decade of Apple wins that people would avoid Microsoft products if the price is right, so this would be the perfect theft deterrent:
To add the Bulky button Windows Phone 7 theme requires jailbreak. Just like the parody product hide-a-pod, in which you hide your iPod in a Microsoft Zune case, this could be a great theft deterrent.
In case you are falling asleep watching the WiMP 7 interface, the video creator uses Beethoven's 5th Symphony as soundtrack.
Its creator forgot that Microsoft cuts off text "intentionally" to make it less readable. Might want to remove the apps, copy paste, and many iOS functionalities until the Microsoft Dilbert Committee catches up.
via 9to5mac

Related Posts