Think Different? New Feb 24 Apple MacBook Pro Update
Apple typically updates products on Tuesday, so why is the new MacBook Pro update / refresh rumored for this Thursday February 24?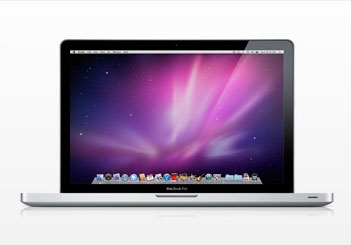 Apple New MacBook Pro February 24 Update
Is the Thursday Feb 24 MacBook Pro release a case of "Apple Think Different" from its signature Tuesday release dates?
Some think the unusual release date is due to President's Day, the US holiday this Monday. However, a Monday holiday would typically would push up the new product update by a day to Wednesday, so that might not be it. But it turned out that Thursday February 24 is Steve Jobs' birthday. The Apple co-founder and CEO will turn 56 this week.
On Steve Jobs' birthday last year, Apple saw 10 billion iTunes song downloads and high iPad demand.
This year, looks like all of the MacBook Pro might be updated, as all 13″, 15″, 17″ models are listed as 3 to 5 days shipping on online Apple Store. New MacBook Pro are likely to have i5, i7 processors, LED display, SSD option. Maybe even liquid metal MacBook Pro?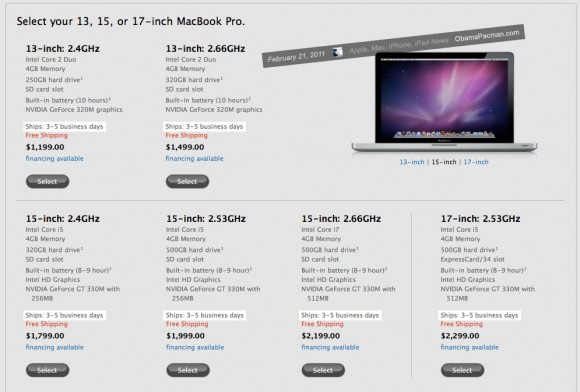 So do you think mystery solved? Either way, happy birth Steve! Maybe the good news would be Steve Jobs 6 weeks to live tabloid rumor is proven false?
via cultofmac

Related Posts