Steve Jobs Kills CD, Shows No Mercy for Zune
Funny video of Steve Jobs' stop motion fight versus CD and Zune.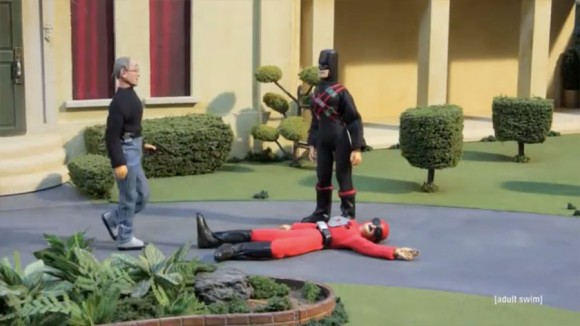 Video: Steve Jobs Kills CD
The Apple CEO inspired stop motion action-figure battle is created by cartoon network's Adult Swim / Robot Chicken show. This funny video shows Steve Jobs being a target of both Compact Disc Man and the so-so Zune Man.
The Apple CEO action figure manages to kill off the CD with his hand held boom device. Steve left the Zune man to a worst fate though, because the Apple CEO "wouldn't waste the bullets" on the pager sized device.
Do you think Steve Jobs is ushering in a world where new Apple computers will be as thin, sleek, light, and CD free as the MacBook Air? Hint: MacBook Pro is due for an update, perhaps with Liquid Metal? That would make a great bullet-proof Mac.

Related Posts