Rare Verizon iPhone 4 Prototype Shipped in Test Mode
Verizon iPhone arrived this week in customers' hands. This one is a bit different.
Rare Verizon iPhone Prototype Test Mode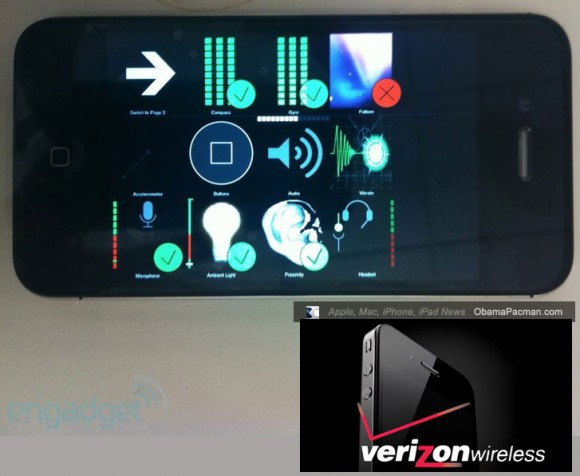 This Verizon iPhone 4 prototype does not have the App Store, and you can't play Angry Birds on it. It appears to be a production model running rare diagnostics software used to test iPhone's various components. Do you think an Apple or Verizon employee goes around saying "Can You Hear Me Now" on this iPhone?
How much is it worth? Is an iPhone 4 in test mode trash or treasure?
The possible collectible rare Verizon iPhone won't restore with iTunes, but the iPhone jailbreakers totally want it for some reason.
via engadget

Related Posts