Pennant: Beautiful Baseball History iPad App
"Every team. Every game. Every play. 1951 to 2010." Looks like a must-have app for baseball fans.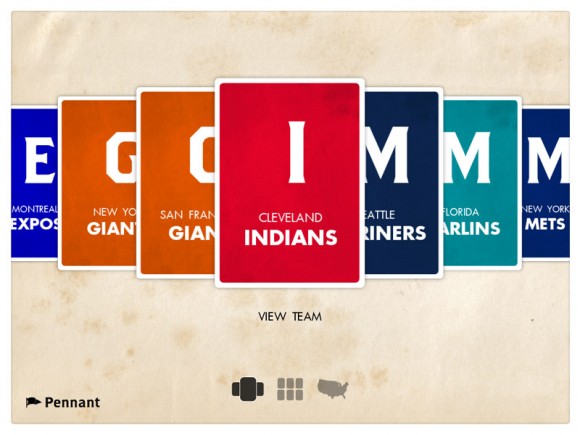 Video: Pennant Baseball History / Stats iPad App
Into baseball stats and history? There's an app for that. Select team, select season, view game, down to the at-bat (text) level. Beautiful and intuitive.
Pennant for iPad [App Store] $4.99 intro price.
via pennant

Related Posts