New Shiny MacBook Pro Tomorrow, with Thunderbolt (Light Peak) Port
It's confirmed, tomorrow's new MacBook Pro will have Intel's new high speed Light Peak port combined with Mini DisplayPort to form "Thunderbolt."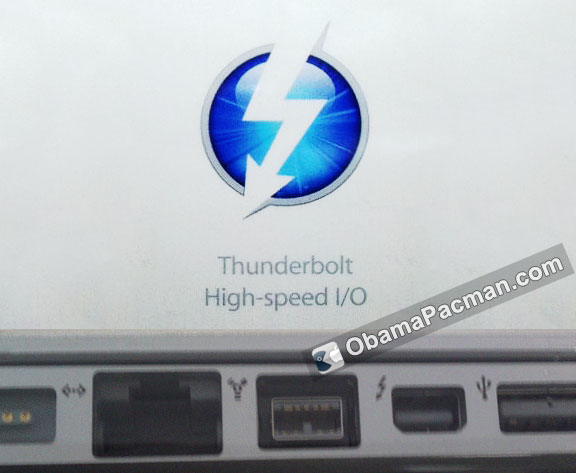 There is no liquid metal MacBook Pro yet. At least the new February 24, 2011 13-inch MacBook Pro will continue to rock the Precision aluminum unibody enclosure, made from a solid piece of high end aluminum.
Apple First: Light Peak High Speed I/O
Intel's new Light Peak will be fused with the Mini DisplayPort standard to form "Thunderbolt High-speed I/O." The new Apple-first technology is to the right of the Firewire 800 port.
The 13″ MacBook Pro will be powered by Core i5 Dual-core processor.
Impressive, considering it is "only" the low end 13-inch MacBook Pro. We can't wait to see the specs are for the 15-inch and 17-inch Thunderbolt MacBook Pro.

Related Posts