South Korean director Shoots Film Paranmanjang Entirely with iPhone 4
2004 Cannes Film Festival winner Park Chan-wook made a film using only the Apple iPhone.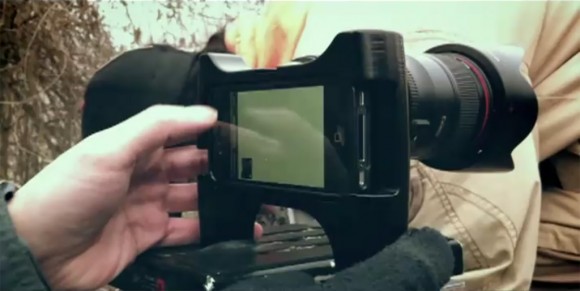 Video: Paranmanjang (Night Fishing) Trailer
Wall Street Journal blog on the (horror?) film about "tale of life and death from a traditional Korean point of view":
"From hunting for a film location, shooting auditions, to doing a documentary on the filming process, everything was shot with the iPhone 4," Mr. Park said after the screening. "We went through all the same film-making processes except that the camera was small."
…

For the short, he teamed up with his younger brother Park Chan-kyong, a media artist, and KT Corp., the wireless operator that is the exclusive distributor of iPhone in South Korea. KT paid for a portion of the $130,000 in production costs.
The movie is Paranmanjang (Night Fishing), not "Ups and Downs". Mr. Park's previous films include:
2000 JSA (Joint Security Area), 75% on rotten tomatoes
2004 Old Boy, Cannes Film Festival Grand Prix award winner, horror movie 80% on RT
2009 Thirst, which won Cannes Jury Prize, vampire film 82% on RT
They just need an iPhone + iPad band to make a soundtrack.
Video: Making of Paranmanjang (Night Fishing)

5 minute behind the scenes video, in Korean
Park Chan-wook's Paranmanjang (Night Fishing) film appears to be partly shot with unmodified iPhone 4, and partly shot with Bubo WantOWLE iPhone 4 case [$169.95] with some kind of iPhone SLR lens adapter (after market part?).

Related Posts