Leaked: iPad 2 HD Hand-on Review [video]
iPad 2 HD, leaked hands-on review: Better specs, bigger screen, more ports, more power, dual-cameras, phone mode, and even an optical drive!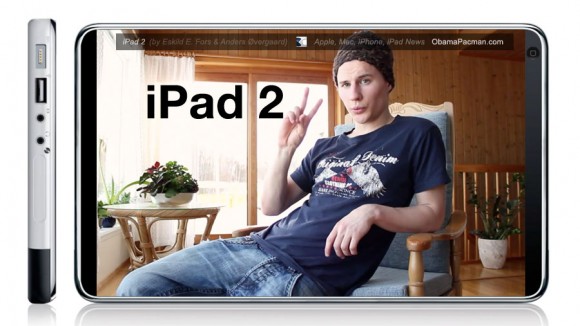 Video: iPad 2 HD Hand-on Review
Hands-on review of Apple's new iPad 2 HD tablet, created by Eskild E. Fors & Anders Øvergaard. The new iPad 2 with 27″ multi-touch widescreen HD display even has built in iDrawing Boarding, iFood Tray, iShotgun, iFruitCuttingTable, GPS, Remote control, milk dispenser, iMotivator, and toasty iFire.
We at ObamaPacman.com Apple blog especially love the new iMovie enhance mode of the new iPad 2 HD. It's surely going to be a hit!
via youtube

Related Posts