Irony: Motorola Xoom Flash Fail
Motorola Xoom tablet fails to access own proprietary Flash based site.
Motorola Xoom Flash Fail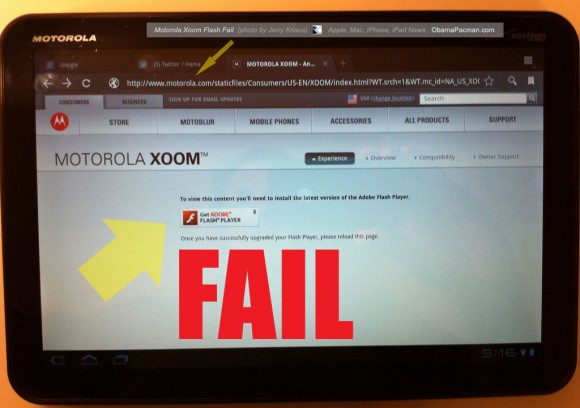 Pathetic Motorola Xoom Android Honeycomb tablet browses to the "real internet" on motorola.com. FAIL
So much for claims of PC-like performance. The Android tablet Xoom dropped Flash, its major feature of battery-draining technology, at the last minute. It follows the Android norm of being released with missing features + vague promises for future updates.
Photo by Jerry Knaus

Related Posts