iPad Inspires Startup Digital Book Scanning Industry in Japan
Months after iPad was introduced, entrepreneurs and start-ups in Japan are establishing a book and magazine scanning industry due to great demand for e-books.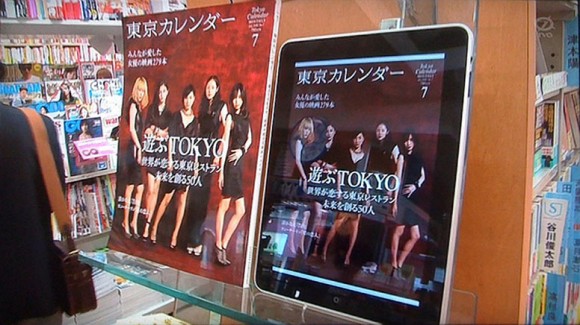 Just like how people have turned their CDs into MP3 and MP4 (AAC) for the Apple iPod a decade prior, people and companies are now scanning books for the iPad.
"Yusuke Ohki's 2,000 books were crowding out his Tokyo apartment, so he scanned them all into an Apple Inc. iPad. Six months later the 28-year-old is running a 120-person start-up doing the same thing for customers." Bloomberg reports.
Japan is the largest market for paper books and magazines in the world, and about $1 billion of that is in electronic books. However, publishers are not acting fast enough to the iPad.
"People are taking matters in their own hands because the publishers are not meeting the market's needs," said analyst Toshihiro Takagi.
It is legal to scan books for personal use in Japan.
iPad E-Book Scanning Prices / Services
60 companies so far are offering the service to turn physical books into iPad readable electronic format. Yusuke Ohki's company, Bookscan, is scanning a book for as low as 100 Yen ($1.20 USD) for up to 350 pages.
Services include straight scans into PDF / JPEG, OCR (optical character recognition) so text can be copy pasted, and optimization for iPad, iPhone, iPod touch (also Kindle 3, Sony Reader, and Android). Some even offer option to convert full color scans back into 1990's style 16bit color documents for non-iPad e-book readers.
Besides embracing the iPad future, scanning books has a great side-effect. Having e-books on iPad means its owner can save room in the notoriously small living spaces in Japan.

Related Posts