iPad 2: Next Step in Human Evolution?
Goofy animators at it again, this time on whether the iPad 2 will take over the world. Includes exclusive footage of Steve Jobs "recovering" in hospital.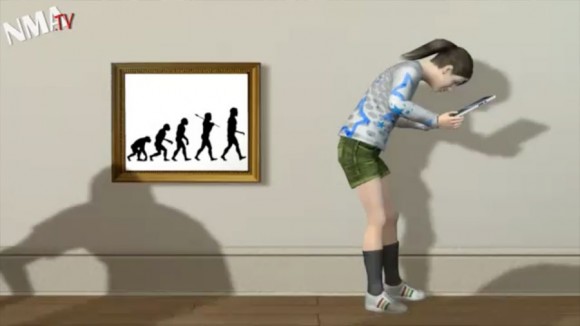 Video: iPad 2 Evolution, feat. Steve Jobs Cameo
On Apple iPad and upcoming iPad 2, NMA animators: "Tablet technology is here to stay. Is this just the next step in human evolution?" Darth Vader even has a cameo.
With many school adopting iPad for classroom use, will we hear: the dog ate my iPad?
They think It's a Trap, we say: iPad, the Future is Now.

Related Posts