Intel Announcing Light Peak Thursday with Apple MacBook Pro!?
Intel is holding a special press event in San Francisco this Thursday to introduce its Light Peak connector. Apple MacBook Pro expected to be first with the high speed technology.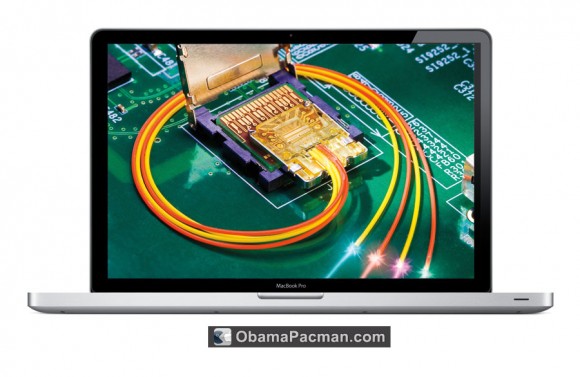 Over the years Apple popularized the now ubiquitous GUI, mouse, USB, and WiFi. Is Light Peak the next killer tech?
LightPeak
Light Peak is not just an alternative to USB. The high bandwidth next gen cable connector is intended to be a single port replacement of USB, HDMI, Ethernet, E-Sata, PCI Express and any other port you have. Light Peak can be daisy chained, so it should only require one port of space.
Apple is expected to include this next generation technology in new MacBook Pro (and possibly iMac) rumored to be announced on February 24. Some believe in a more unlikely rumor that iPad 2 might also contain Light Peak.
Light Peak Leapfrogs USB 3.0
On Thursday, Light Peak will be introduced with a 10Gbps copper interface with twice the maximum theoretical speed of USB 3.0. In practice, Light Peak is expected to be much faster than USB 3.0.
USB 3.0 supposed to have maximum speed near half of Light Peak copper. However, in reality, USB 3.0 doesn't come close to it's theoretical speeds (similar to how USB 2.0, with higher maximum speed than Firewire 400 on paper, is slower in practice).
First generation Light Peak is expected to leapfrog the still rare USB 3.0 adopter, and future optical version of Light Peak promises 10 time the speed.
We can't wait. Maybe Apple will even use its MagSafe patent to make a Light Peak MagSafe hybrid connector?
via engadget

Related Posts