Infographics: 7 Types of iPhone Owners
What type of iPhone owner are you? A humorous look.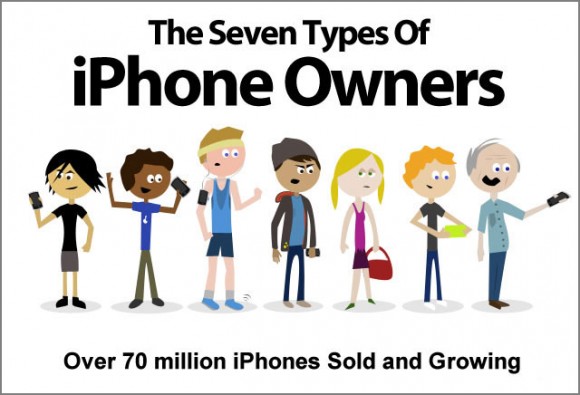 As we wait for the Verizon iPhone 4, here are the 7 types of iPhone users that emerged since the 2007 Steve Jobs iPhone launch that revolutionizes the smartphone industry.
Infographics: 7 Types of iPhone Owners

Which of the 7 Types of iPhone Owners are you? iPhone fanboy, unappreciative, over-user, desk job, hacker, senior citizen, or complainer? Or the 8th category of folks who ask iPhone, buy now or wait? DISCUSS.
Wait, where's the category for iPhone Fanboy + Overuser + Hacker, who uses a jailbreaked iPhone 4 to tether to his MacBook Pro during a recent snow storm induced power outage to work on this Apple blog?
allareacodes via getyourgadgetsgoing

Related Posts