Inception Meets PC: Winception
Inception spoof: Leonardo DiCaprio meets PC with Windows 3.1, inside Windows XP, inside Windows 7.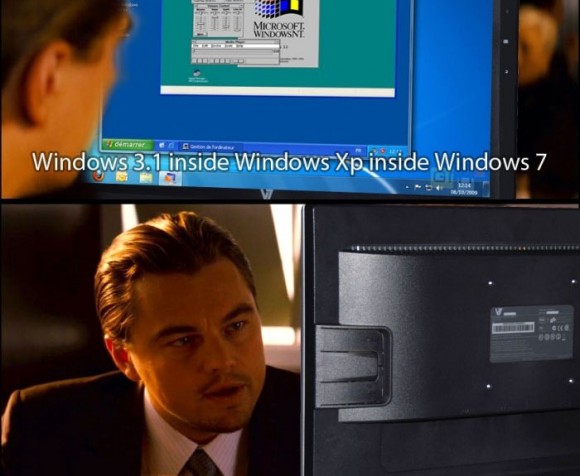 Inception Meets Windows: Winception
Does Inception Explained OS X Style makes your brain hurt? Wait until you see the Windows version: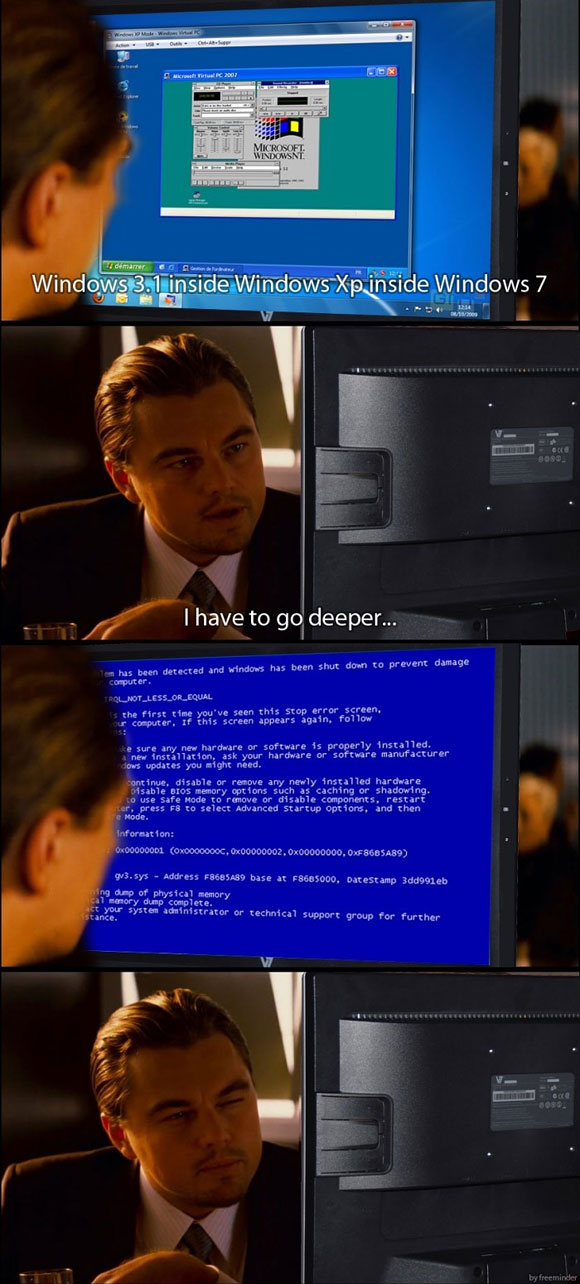 BSOD, so that's what limbo look like. How to get out of the Inception limbo? PC World says get a Mac.

Related Posts