iMac iHouse: Tiny Papercraft Webcam House
Mac designer makes webcam tiny house art: "midget & giant."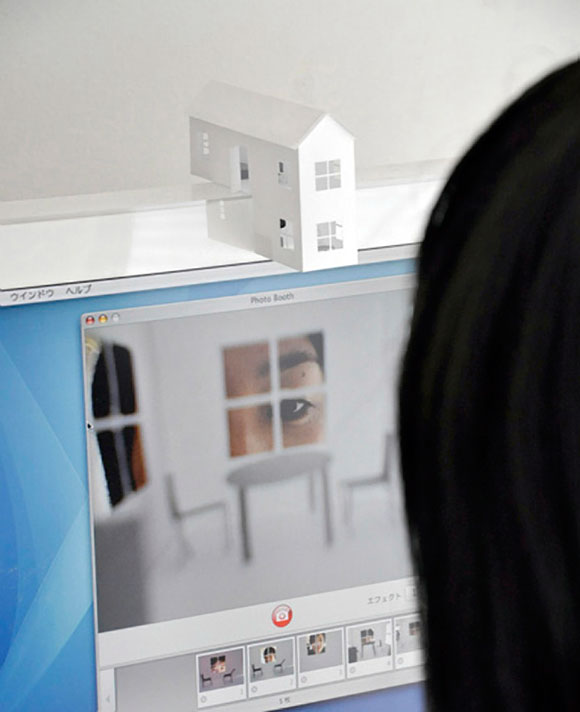 Tiny Art: Midget & Giant
Want to make your Chatroulette or Mac Facetime calls on your Mac more interesting? There's a papercraft house for that. I spy a giant in my white iHouse…
The 27 x 94 x 55 MM paper house goes over the webcam on an iMac. Due to perspective, it makes its user appear the size of Godzilla, overlooking tiny table and chairs of a tiny house.
Created by Japanese design firm Ryuji Nakamura & Associates for an art exhibit. They look like Mac fans, because they even gave a lecture at Apple Store Ginza Japan.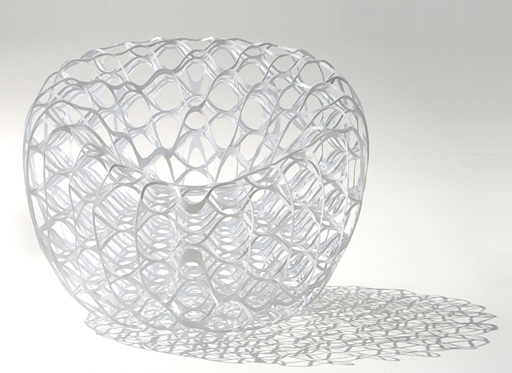 See more of the minimalist art, such as "hechima" plywood chair for royal danish embassy in Japan on their Work page.

Related Posts