Happy Birthday Steve Jobs!
Apple CEO turned 56 today. We wish Steve Jobs a happy birthday and thanks! Here's why.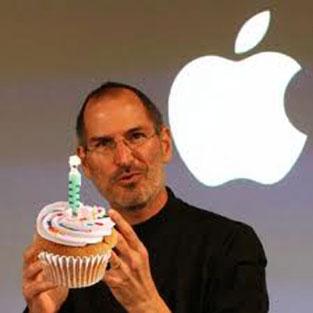 Steve Jobs with birthday cupcake.
Apple fans and haters alike should owe thanks to Steve Jobs, the man who popularized the personal computer (with 1984 SuperBowl ad), GUI, mouse, Mac OS X, USB, Wifi, iPod, iPhone, and iPad. He brought Pixar to forefront of movie making and brought Apple to forefront of technology, twice. Congratulations, happy birthday, and hopefully we'll see you soon.
image via

Related Posts