Humor: Fake Obama iPad Quote of the Day
What happens when the White House Flickr feed meets fake annotations.
Fake Obama Giant iPad Quote
Little bird dropped this funny Obama iPad quote: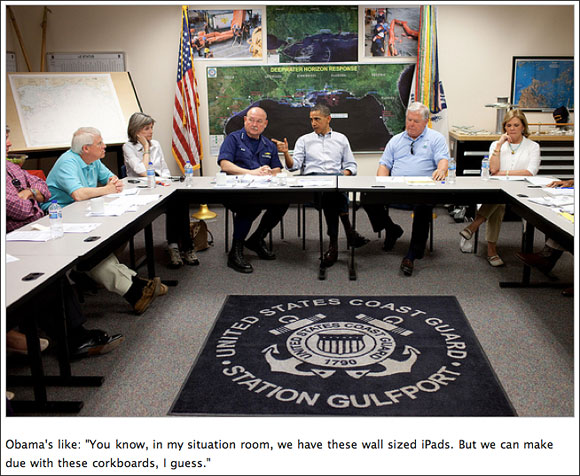 "Obama's like: 'You know, in my situation room, we have these wall sized iPads. But we can make due with these corkboards, I guess.'"
Did President Obama said this? Anonymous submitter: "Most likely a funny comment not a direct quote."
Of course, the Commander in Chief isn't teaching the United States Coast Guard Station at Gulfport merits of giant iPad. Although Obama sometimes make jokes, this "quote" is pure fiction. The Obama iPad quote is made up. See first sentence of that page: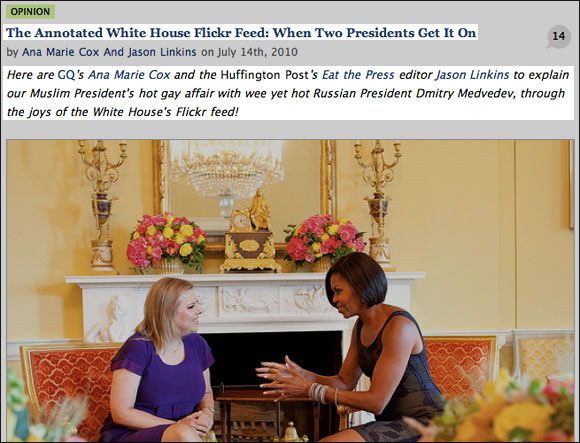 The fake captions were created by humor / satire site The Awl. More like Aw LOL.
Images White House Flickr Feed, which is quite serious and does not contain cheeky comment.

Related Posts