Confirmed: iPad 2 Apple March 2 Keynote Invitation
Apple started sending out media invitations for iPad 2 Keynote on March 2, 2011.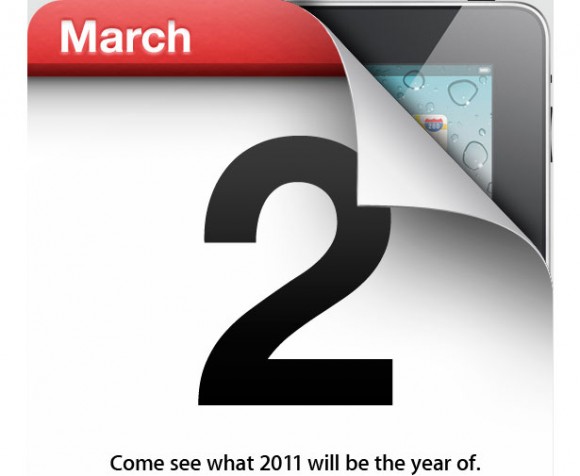 iPad 2 Apple Keynote Invitation
"Come see what 2011 will be the year of." Apple invitation for rumored March 2 iPad 2 announcement states. The Apple Keynote invitation shows an iPad in the background, so it confirms the highly anticipated iOS / iPad 2 event.
The iPad 2 Apple Keynote will take place at Yerba Buena Center for the Arts in San Francisco.
Apple introduced the iPhone in 2007, App Store in 2008, and the first generation iPad in 2010. iPad already dominates the tablet industry, with over 80% Fortune 100 companies either adopted or testing the Apple tablet right now. Although many companies are trying to make an iPad copyPad (based on the 2010 January iPad), iPad 2 is expected to leapfrog all the Android, RIM, Microsoft, HP knockoffs / vaporware.
The question is, will the iPad 2 have Thunderbolt / Light Peak?
via loopinsight

Related Posts