Best Real Life Angry Birds Game, Yet
Real life Angry Birds game gets more elaborate, and more to-scale!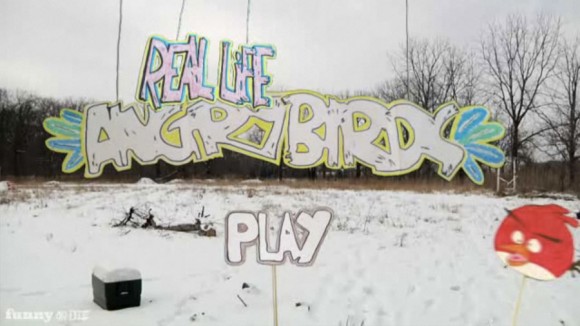 Video: Real Life Angry Birds
Yes, another real life game inspired by the popular iPhone, iPad, and iPod touch App Store game. This one has giant slingshot, pigs, Angry birds, and augmented reality scoring. The perfect game for Spring? Flash video embed, viewable on iOS at Funny or Die site.
funnyordie via winandmac

Related Posts