Stephen Colbert as William Wegman Dog Portrait
Famous dog photographer William Wegman improves Stephen Colbert's portrait in his Apple Mac Pro studio.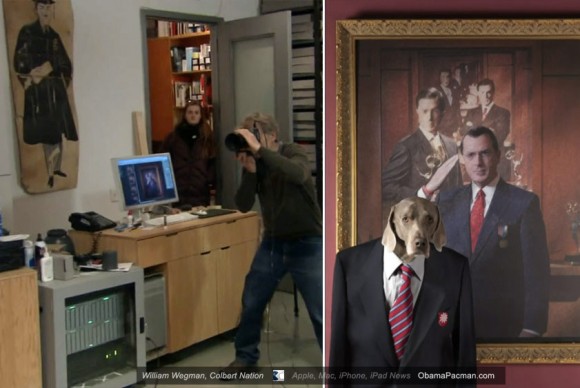 Apple Mac Pro Studio: William Wegman
This episode of Colbert Nation talks about the "manhunt" for Wikileaks Julian Assange and also showcases art appreciation of Comedy Central's humor pundit:
Flash video viewable on iOS with SkyFire Flash Browser.
William Wegman, Fashion Photographs
William Wegman is well known for his dog photography of Weimaraners in various costumes and poses, such as this: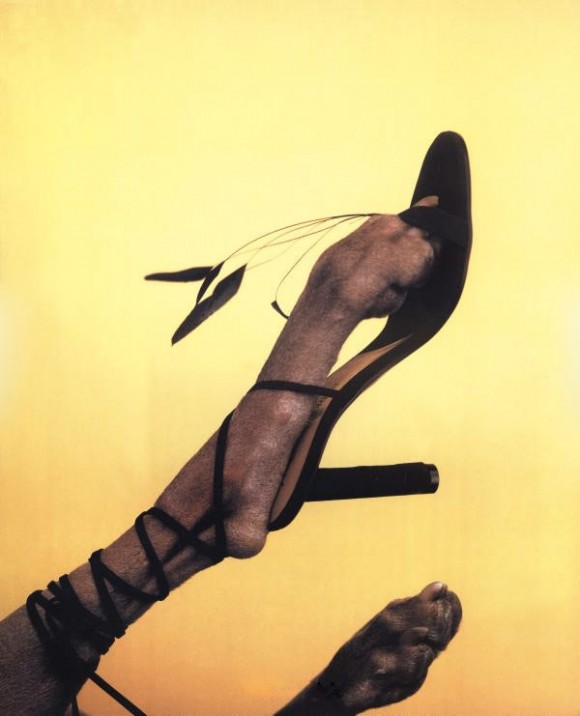 William Wegman Fashion Photographs
book
For the Colbert nation, William Wegman incorporates Stephen Colbert dog in a professional photo shoot.
The scene is photographed using a Hasselblad (H4D?) in Wegman's studio, tethered to Apple Mac Pro in a (custom built?) desk, and Apple rack mounted storage in a soundproof cabinet. He also uses Pocket Wizard
as wireless studio flash rigger.
Rooster Teeth Video: Sex, Drugs, Sex Dog
Do you think William Wegman will get even more popular if he does this? "Sex, Drugs, Sex Dog" by Mac Pro power user Rooster Teeth:
That's some great photography lighting, isn't it?

Related Posts