"Answer": AT&T Responds to Verizon iPhone Ad
Oh noes, what do you do when you get a phone call and had to make an important reservation at the same time?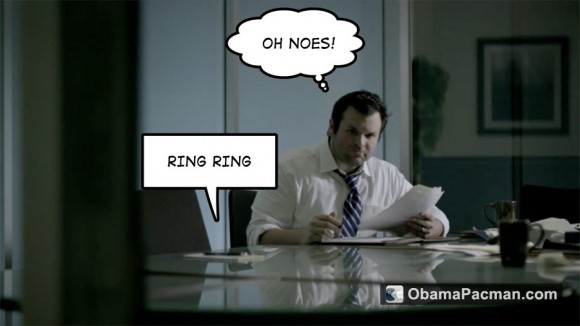 Video: AT&T iPhone Ad, "Answer" to Verizon Commercial
AT&T iPhone ad fires back at can you hear me now Verizon iPhone ad:
Good times: The AT&T iPhone ad shows a busy professional in his office, who is able to talk and surf the web at the same time to get some important stuff done. Tagline: "Only AT&T's network lets your iPhone talk and surf at the same time."
OP Editor thinks that AT&T and Verizon should duke it out with a round of real life Fruit Ninja instead.

Related Posts