Verizon Press Event Launches CDMA iPhone 4, Cripples It
Apple COO Tim Cook and Verizon CEO Dan Mead launched iPhone 4 on Verizon Wireless, which still imposes CDMA restriction of no voice and data.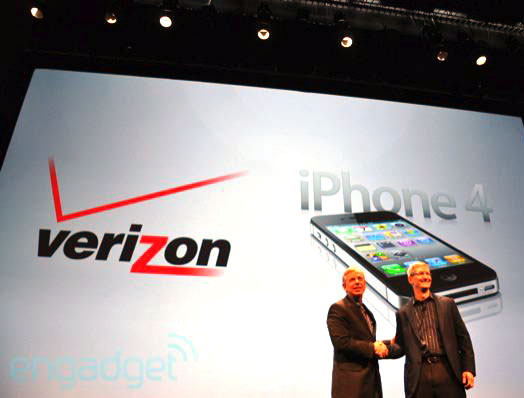 As predicted in our Verizon iPhone Proof, the wireless carrier launched the CDMA iPhone 4.
"On February 3rd our existing customers will have an opportunity to pre-order… on February 10th, everyone will be able to order online, in stores, or in Apple stores."
Device prices are on par with AT&T: $199 for the 16GB, $299 for 32GB for Verizon iPhone 4. Unfortunately, Verizon CEO Dan Mead confirmed that the carrier will cripple CDMA Verizon iPhone, with restriction of no voice and data at the same time.
So, what's good and bad about the Verizon iPhone? See our analysis in the next article.
via engadget

Related Posts