Verizon iPhone 4 Waltz Ad: Apple Fail!?
Funny Apple iPhone 4 TV commercial fail. Noted by iPhone jailbreaker comex.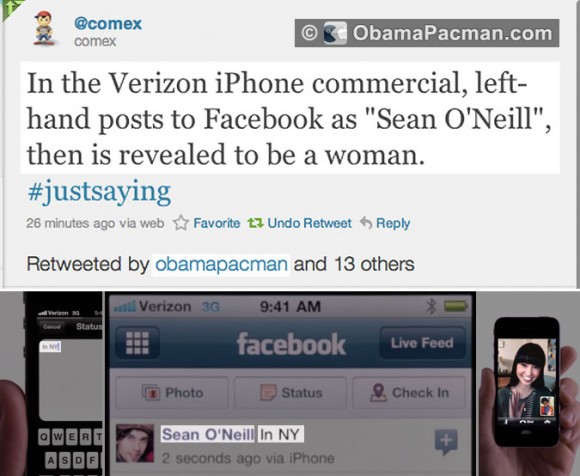 Verizon iPhone 4 Waltz FAIL
The newest Verizon AT&T iPhone 4 Waltz contains a funny fail. iPhone jailbreaker @comex noticed: "In the Verizon iPhone commercial, left-hand posts to Facebook as "Sean O'Neill", then is revealed to be a woman."
So, maybe Verizon users like to cr0ssdress? =p
Illustration by Apple blog: ObamaPacman.com. Follow us at @obamapacman
Besides jailbreaking iPhone, iPad, and iPod touch, Comex is known for his App Store IPA download exploit.

Related Posts