Verizon FAILS to Keep iPhone FAQ Page Up
Verizon claimed that they can support the Apple iPhone 4, but it cannot even keep a static FAQ page responsive.
Verizon iPhone 4 Support Capacity FAIL
Verizon FAIL. The static Verizon iPhone 4 FAQ page slowed to a crawl today with today's iPhone 4 launch on the CDMA wireless carrier. Earlier today, it took about a long time to access the FAQ page. Not a good sign.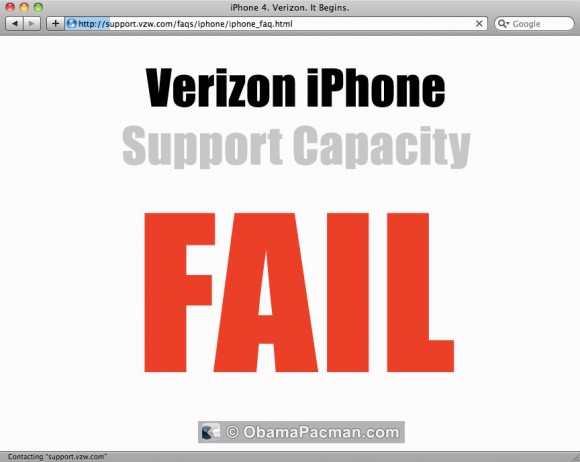 Here's the now-working page: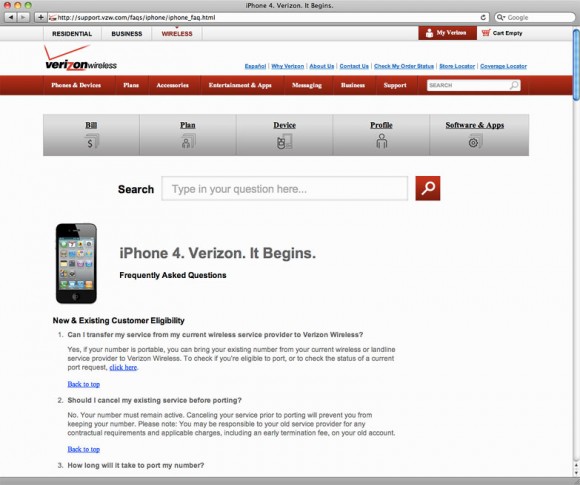 A static page requires a minimal server resources to keep it up, while dynamic database-based order page for Verizon iPhone 4 would require a lot more server power. It Verizon cannot keep up the static, mostly text iPhone FAQ page (largest graphic: 8KB iPhone image), how can it handle the huge number of iPhone orders?
Hint: even Apple, the largest technology company + largest content seller in the world, cannot keep its servers up with the iPhone 4 demand. Will Verizon iPhone order page slow to a crawl? We'll know in a few weeks.

Related Posts