Verizon Expects iPhone Riches, Violates Law
More Verizon dissing ;) from Washington, D.C.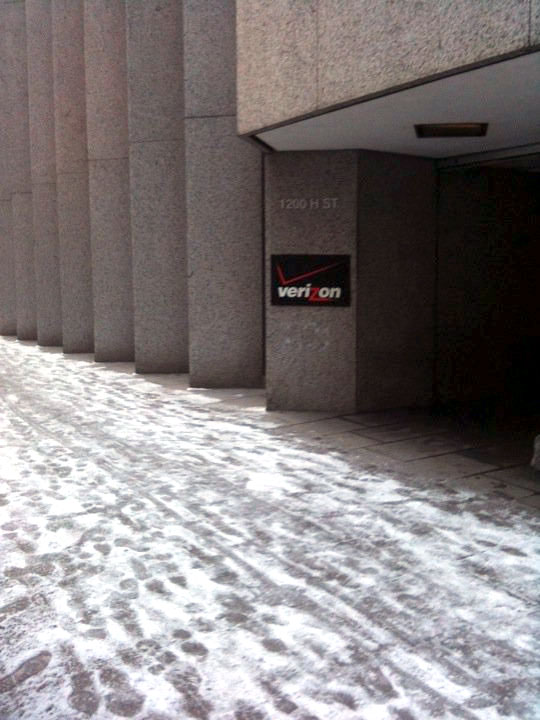 Verizon Dissing, Washington, D.C. Style
"With all the money Verizon is going to make from the Verizon iPhone, come on by to slip and sue them at 1200 H at NW. (They are required by law to clean it.)" – S.L.
It snowed in Washington, D.C. last night, but it stopped snowing after midnight. As of this morning, the Verizon building's sidewalk was still not shoveled, many hours after the snow stopped.
The Verizon building, at 1200 H Street, N.W., Washington, D.C., is located 4 blocks from the Barack Obama White House. Maybe Verizon wants Mac fans / White House senior advisers to slip on their way to work?
Thanks to S.L. for permission to post the image. (And if it's not obvious to you, his comment is a joke).

Related Posts