Tosh.0 Plays Real Life Angry Birds Game [video]
No iPhone? Want to play Angry Birds? Comedy Central show Tosh.0 plays it the old fashion way, "with real people and dead birds."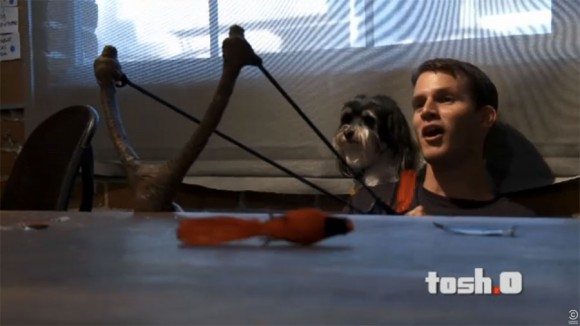 Video: Tosh.0 Real Life Angry Birds Game
How to play Angry Birds in real life: Step 1, build giant slingshot. Step 2, get dead birds. Step 3, ???. Step 4, profit. Daniel Tosh starts season 3 of Comedy Central's Tosh.0 with some sans-iPhone Angry Birds fun:

Flash video, view on iOS with SkyFire Flash Browser.
By the way, they are launching prop birds, not real ones. Cardinal looks like a perfect color match as the Red bird, don't you think? What other birds would match the other Angry Birds game characters?
tosh.0 on comedycentral via winandmac

Related Posts