TCHO: iPhone Controlled Artisan Chocolate Factory!
Artisan chocolate meets technology, Apple style.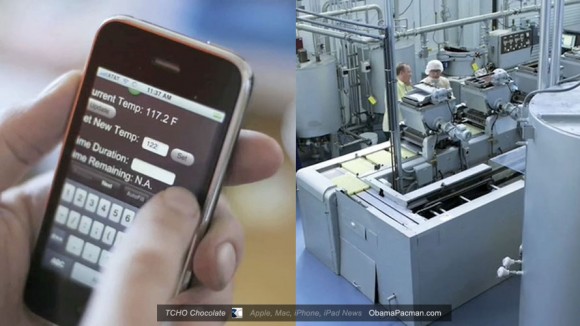 Video: TCHO iPhone Controlled Chocolate Factory
This must be Apple fans' Willy Wonka Chocolate Factory: Remote chocolate lab enterprise operation? There's an app for that.
How does former NASA software entrepreneur improve artisan chocolate? By using the "best technology available." In this case, no Oompa-Loompas, but utilizing the Apple iPhone.
TCHO stands for technology + chocolate. It is founded by former NASA software entrepreneur Timothy Childs. Its CEO, Louis Rossetto, is cofounder of Wired magazine. The company, the only bean-to-bar chocolate factory left in San Francisco, brings their artisan chocolate "from the pod to the palate."
Irony: A cocoa bean business, controlled by with an iOS App built with Apple Cocoa. TCHO uses Apple iPhone and a custom app as virtual window to remote operate their chocolate enterprise.
Video: TCHO Artisan Chocolate
More about their attention in the complete process of artisan chocolate production at their San Francisco Bay factory, from beans, to creation, to brand and product design:
Oh, and they are Mac fans: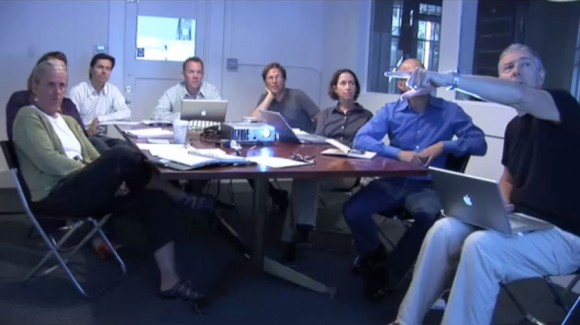 Favorite iPhone Apps, TCHO Chocolate Factory
TCHO Favorite iPhone Apps:
P.S. you can order their chocolate online from TCHO.com
See the full story at Apple iPhone in Business
via cultofmac

Related Posts