Steve Jobs Takes Medical Leave, Reveals 2011 Apple Roadmap
This Monday, Steve Jobs announced that he is taking a medical leave, raising questions about Apple's future. But fear not, the puppet version of Apple CEO reveals top secret future product roadmap.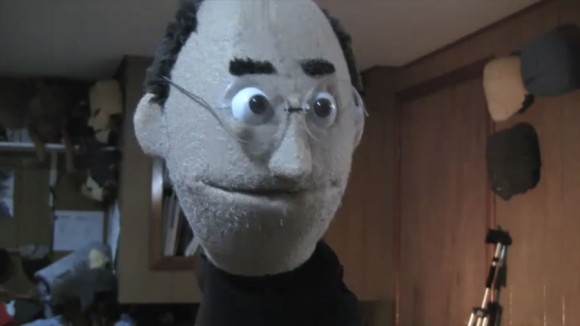 Video: Steve Jobs Reveals 2011 Apple Roadmap
While the real Steve Jobs wrote to Apple employees on his medical leave: "I will continue as CEO and be involved in major strategic decisions for the company," the Steve Jobs puppet holds a press conference / video blog podcast before taking his medical leave (the "number one piece of news in the solar system").
Highlights:
The Apple CEO teases Microsoft CEO Steve bold Ballmer with iPad sales number on Saturn. What about slacking MS slate tablet sales? "Not so well in Uranus. Right Ballmer?"
Tim Cook is in charge, Jony Ive is doing design work, etc, and "Apple will continue to make products that aren't sh1tty!"
And what about Apple's future roadmap in 2011 and beyond? "We got next 40 years of Apple roadmap in this notebook that will put Da Vinci to shame."
Sound great! We wonder how this 2011 Apple roadmap will improve iPad 2 and iPhone 5…

Related Posts