iPhone 4 Skype 3G Video Call Uses 3.4 MB Per Second
Bandwidth usage of the new iPhone 4 Skype video call measured + Skype's quirky official promo video.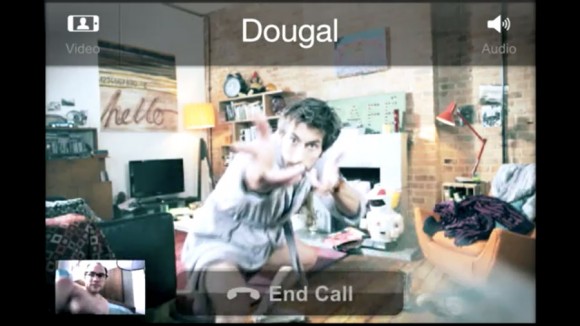 Skype Video Call over 3G, Data Usage: 3.4MB / Minute
Wondering how much mobile data will I use with Skype video calls?
9to5mac measures the data usage of the new iOS Skype video call. The call was made from iPhone 4 on 3G to one on WiFi. A one minute video call consumes 3.4MB per minute (1.3MB data sent + 2.1MB received).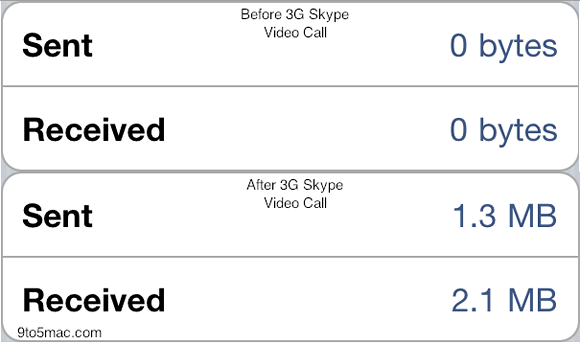 How It Works: Skype iPhone 4 Video Calls
How Skype video call works: it starts out as voice call (just like FaceTime), and you got the option to turn on the camera so the other person can see you. So, even those with devices without a front-facing video camera, such as iPad, and older iPhone / iPod touch can still see the sender on video.
When multitasking on iOS 4, Skype video calls continues to work with just audio. The sender's face is frozen while Skype is in the background.
Skype Video Chat, Quirky Official Video
Be prepared to see some bad dancing. Not as bad as Elaine of Seinfeld but will these odd dance moves go viral?
"Share the moment, wherever you are. Skype for iPhone. Now with video over WiFi and 3G." Tagline.

Related Posts