Microsoft Releases First FUGLY Office Component, OneNote iPhone App
Microsoft Office group adds its first and fugly software to the Apple iPhone app store.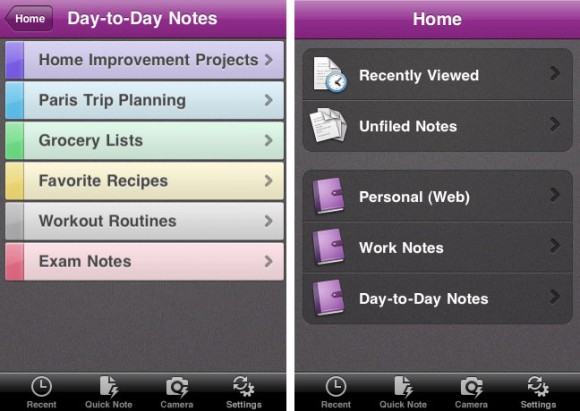 OneNote iPhone App, by Microsoft Office
This week, Microsoft Office team brings OneNote, its first productivity software to iOS. Claims: "Microsoft OneNote Mobile is the easy-to-use, powerful note-taking application for all of your ideas, brought to you by Microsoft Office. OneNote Mobile lets you create and view notes and lists whenever you need them."
It seems to be the first step for the Redmond software company to bring the Microsoft Office suite to Apple iOS devices such as the iPad, iPhone, and iPod touch. The concept the interesting: make notes that can include text, pictures, bullet points, and check-boxes, optimized for the iPhone.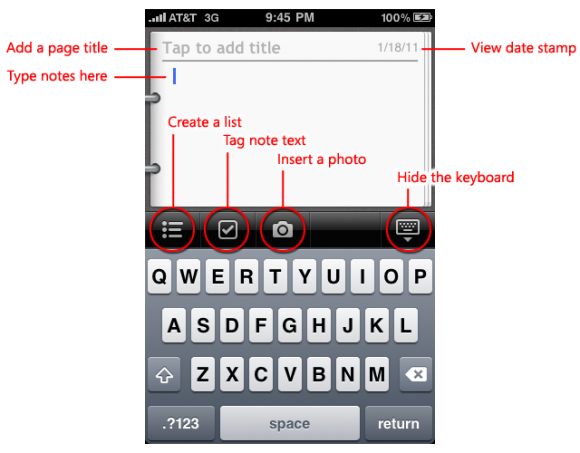 So how does the Microsoft OneNote software work as iPhone App? Here are some problems:
What's up with clueless Windows developers' love with the color lilac and fugly colors? How come the software released by Microsoft for "productivity" are colored with kiddy crayons from the discount bin?
Requires Windows Live account to use the software.
Users cannot sign in with their accounts, and thus cannot use the Microsoft software.
Microsoft lists under iOS requirements: "Web functionality uses the free OneNote Web App available on Windows Live, which requires a supported web browser." WTF, a supported web browser? Does that include Safari? (It seems that MS is listing requirements of their non-iOS software here.)
Buggy Microsoft Software: "Error 400″
When trying to sign in with an account, users report getting errors of "Loading list of notebooks failed. (400)."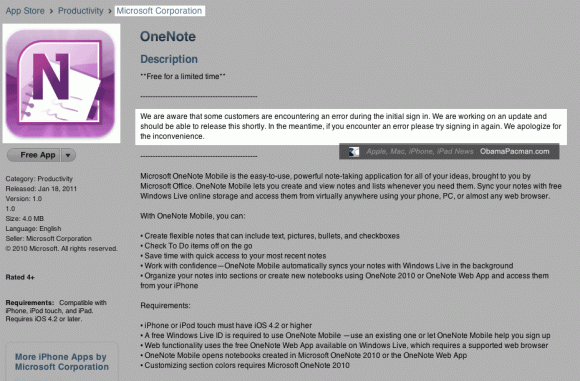 Microsoft announced on the OneNote description: "We are aware that some customers are encountering an error during the initial sign in. We are working on an update and should be able to release this shortly. In the meantime, if you encounter an error please try signing in again. We apologize for the inconvenience."
Download Microsoft Office OneNote
If you still want to try it out, download Microsoft OneNote [App Store], brought to you by Microsoft Office, free right now. Currently US only. Full price not disclosed yet. Requires iOS 4.2.

Related Posts