Mac OS, Linux, Windows as Batman Villain
Can Mac OS or a computer operating system be a Batman villain?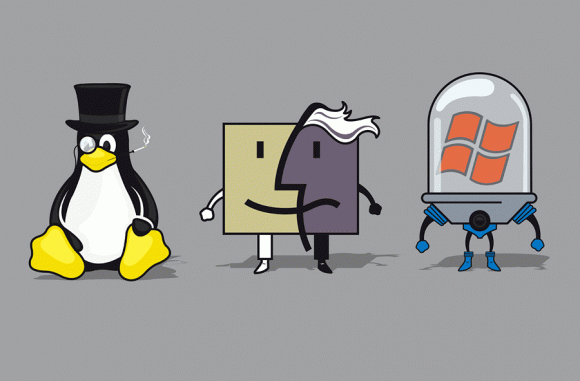 Computer OS as Batman Villan
By graphic designer Lishoffs / Fabian Glez. Our interpretation:
Linux is the Penguin, short, round, deformed outcast.
Mac OS is Two-Face, well-educated former ally of Batman who symbolizes good and evil.
Windows is Mr. Freeze, perhaps for all the BSOD and wasted resources?
So where's the Batman that will bust up the party? Well it's definitely not Google CEO Eric Schmidt. Maybe it's Ninja Steve?

Related Posts